Hi Lynne here
This year rather than giving Easter eggs, I decided to make some presents.
I took a house blank
I removed the hooks and hanging loops, sanded it and painted two coats of cream paint.
It was then ready to decorate. I decided to go for a Beach Hut theme.
I used the Stampendous Frantage embossing enamel for the rooves, it's fabulous and comes in a rainbow of colours. (I bought mine from Samuel Taylors)
This one I painted with Distress paint in broken china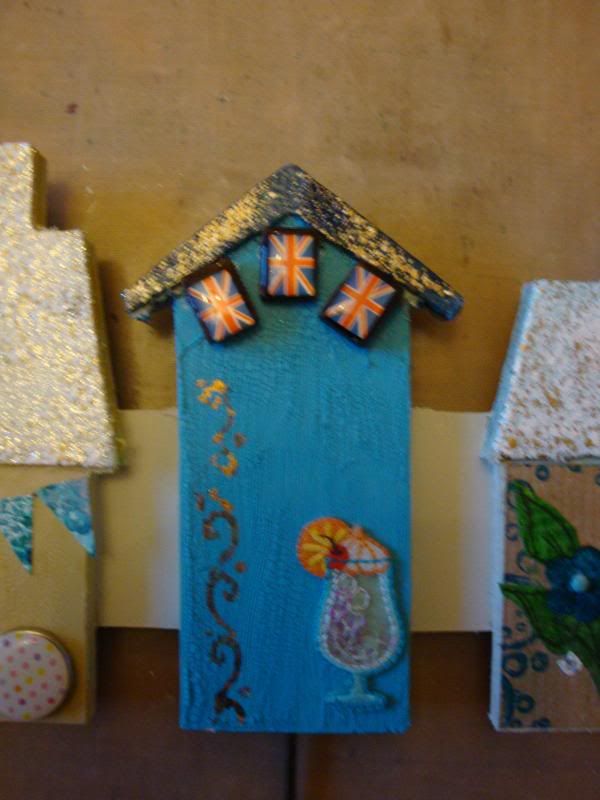 For this one I used distress paint in scattered straw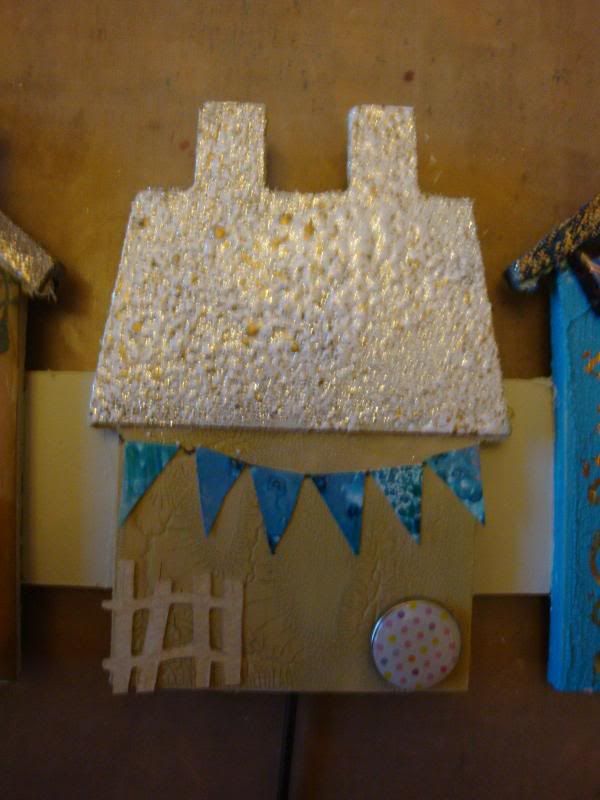 A wood grain effect card
Kraft card
With stamping, gilding and cutting out shapes I decorated the "Beach Huts" and then put the hooks and hanging loops back on.
The finished necklace hanger
Do have a go at altering / decorating items, it's great fun and they make lovely presents.
Don't forget to check back again in a couple of hours to see more inspiration from us.
Enjoy your Easter Holiday Lynne x