Hello Joy here,
during the school holidays I have had more time for scrapbooking, which has been very nice.  I tend to do a lot of single page layouts rather than double page and also I have a tendency to use only one photograph. I decided to set myself the challenge of more double page layouts.  I started by having a look for some sketches and I came across this wonderful  BLOG.  The sketches are amazing and if any UK retailers are reading this blog - I want the books! All of them!
I really liked this sketch.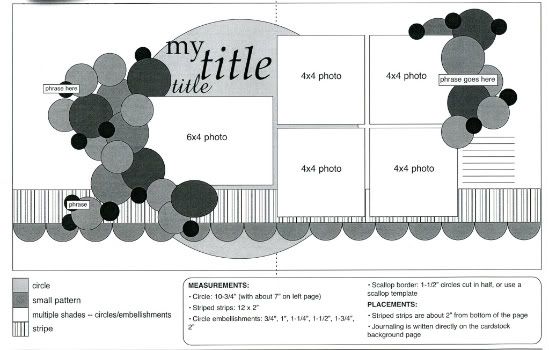 Although there are many others to choose from.  Here are my takes on the sketch.

Some photographs from a recent trip to Brighton in which my son was very happy to pose for me. 

A little cupcake yumminess.
Have a look at all the different sketches and see what you can do with them. You can use the same sketch over and over again but each time make it look very different.
A little bonus today. In the search for the perfect dessert I have been having a little play with my Bombe recipe .  Here it is in it's third incarnation.

The children have nicknamed it Tubby Custard!  It is actually a Turkish Delight Bombe.  I have added rosewater and a little pink food colouring to the cream, instead of the lemon curd.  When I added the meringues I also added a chopped up bar of Cadbury's Turkish Delight.  A little bit of flake crushed on top and a cute little windmill I found at the pound shop.  The verdict was "delicious!"
Let me know if you come up with any adaptations yourself. I would love to try them.
As I look out my window it is raining again. I hope you are having summer in your little part of the world.
Happy crafting
Joy xxooxx