Hi there, its Angela here again!!!
Today I want to show you some techniques using one of the hottest new mediums in the craft/altering world at the moment – Glimmer Mists.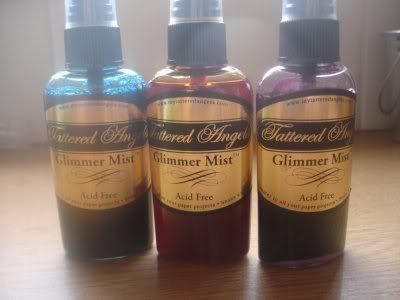 I have 3 colours at the moment, but after all this playing I have ordered some more :)
Glimmer Mists are made by Tattered Angels, and they come in a spray bottle, a bit like glittery Colour washes. They are primarily for use on paper, but they can be used with caution on some other mediums.
They can be very messy, so if you are particular about your work area, it is probably best to cover it!
You need to shake the Glimmer Mists really well before each use, as the Shimmery part settles on the base of the bottle, and when you spray, hold it about 10 inches away from your project to get a good over all cover.
First I sprayed the three colours randomly onto a piece of white cardstock, while this was still wet, I placed a piece of clingfilm on top and moved this around to create a texture and left the piece to dry. When it was dry the texture looked like this: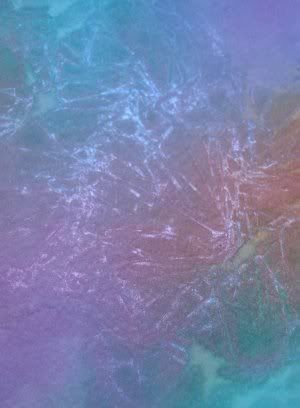 These would make great backgrounds for cards.
Next I tried a resist technique by embossing a stamped image with clear embossing powder and them spraying the mists over this. The colours pooled on top of the embossed area and I wiped this off carefully using a baby wipe. I love the effect this gave.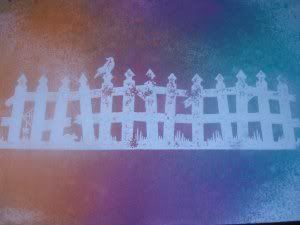 I then sprayed a variety of surfaces to see how well it works on them. First I used a wooden Christmas Decoration, it worked well on this and you can see the shimmer well on it.

I also used a paper bloom, which had been a very pale green and spritzed the colours. This is a beautiful effect and ties in wonderfuly with some of the new Blonde Moments Scrapbook papers!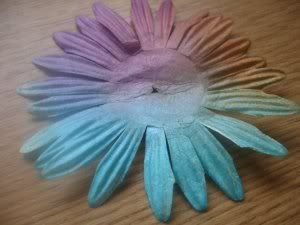 I then tried Model Magic, which is a modelling clay that is like spongy foam when it dries (this enables you to sew through it). I cut a christmas tree out with a cookie cutter and then stamped a snowflake image into it. When it was dry I then sprayed it with the Colour Mists.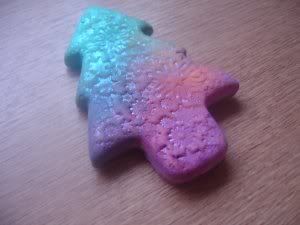 Finally, I used the colour mists to try the "Faux Watercolour" Technique that Tim Holtz uses in his first DVD. Spray the mists onto your stamp, and then place the stamp onto a piece of card. Here are 3 images I tried.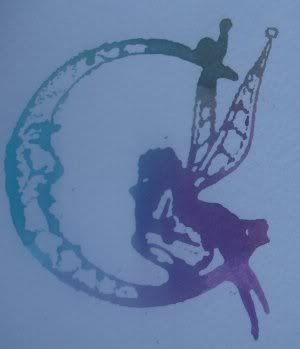 A word of warning though, this does stain the wood on wooden stamps, so if you are concerned about this, you could just use unmounted ones. Now I have 4 beautifully coloured wooden blocks! :)
I hope that this will encourage you to do some more experimenting !
~angela~